Here, are the incredible bowling records of Afghan Players.
Bowling Performances
Bowling Economy Rate by AFGHANISTAN Players
It's AFGHAN Bowlers who made their overall economy to 5.09 with 3.75 being the least for Mujeeb UR Rahman and 8.33 for Hashmatullah. Whereof 12, 7 bowlers maintained an economy rate below 5.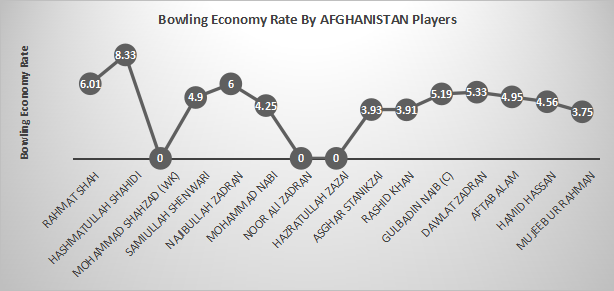 Wickets Taken
As the youngest in the team, Rashid Khan has taken the highest number of wickets (123) followed by Nabi with 118 and Dawlat Zadran with 103 wickets. Where Hamid and Mujeeb proved their good wicket taking ability by their bowling economy with 4.56 and 3.75.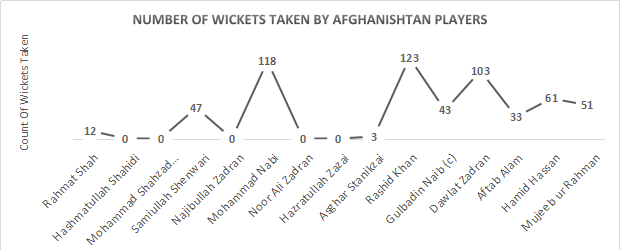 For Batting Stats Click Here.