The schedule for the next T20 World Cup in the UAE and Oman has been released by the ICC. The competition was originally scheduled to take place in India, but owing to COVID-19 issues, it had to be rescheduled. From October 17 to November 14, the event will be held. Here is 2021 ICC Men's T20 World Cup Schedule.
2021 ICC Men's T20 World Cup Schedule
The competition will begin with Round 1 games, which will be split into two groups: A and B. Sri Lanka, Ireland, the Netherlands, and Namibia are in Group A. Bangladesh, Scotland, Papua New Guinea, and Oman are in Group B. Following that, the Super 12 will be held, which will include Group 1 and Group 2.
Jay Shah, the secretary of BCCI, introduced the T20 World Cup in Muscat, Oman, earlier this month. Because Oman is one of the hosts, it was discovered that the Oman Cricket Academy will host 6 Group B matches in Round 1.
My vision is to take cricket far and deep into Asia: BCCI secretary
The BCCI was in order to determine the calendar, as well as the distribution of fixtures. The idea of holding the matches in Oman was made during a conference in Delhi, according to reports.
"I am particularly delighted to be in Oman. As a major force in world cricket, the BCCI has always endeavored to promote and assist Associate Nations. In my capacity as Asian Cricket Council President, my vision is to take cricket far and deep into Asia".
"Co-hosting the World Cup will put Oman Cricket on the global stage. They are also playing the Qualifiers and it will be an icing on the cake if they make it to the Super 12s," the BCCI secretary was quoted as saying.
Sourav Ganguly, BCCI president, Jay Shah, Rajiv Shukla BCCI vice-president, BCCI treasurer Arun Dhumal, and an ICC delegation had already visited Oman to assess the track conditions.
Mark your calendars 📆

Get ready for the 2021 ICC Men's #T20WorldCup bonanza 🤩

— ICC (@ICC) August 17, 2021
Because holding the matches exclusively in Dubai, Sharjah, and Abu Dhabi was not considered acceptable by the BCCI and ICC's, Oman was chosen as the site. Meanwhile, it has been claimed that the ICC may allow crowds at the major event's locations.
The moment you've all been waiting for ⏳

Join Isa Guha, Dinesh Karthik and Daren Sammy as they reveal the fixtures of the ICC Men's @T20WorldCup at 9 am Dubai time (+4 GMT) tomorrow 📅 pic.twitter.com/9JMNjt5K9s

— ICC (@ICC) August 16, 2021
"I have enjoyed watching and commentating on T20 cricket from around the world, and I'm really excited to be part of a show around the schedule announcement of the ICC Men's T20 World Cup," said Isa Guha. "It will also be a good opportunity to catch up with my friends and colleagues on the circuit – Daren Sammy and Dinesh Karthik, as we look ahead to the tournament and discuss all the match-ups."
"The ICC Men's T20 World Cup is a pinnacle event in the T20 format," said Daren Sammy. "We've had the pleasure of lifting the trophy twice and I'm sure the West Indies will be one of the favorites to win once again. I know fans back home and in the rest of the world are waiting with enthusiasm for this event. I look forward to being a part of this show and discussing the schedule."
"The scheduled announcement takes us one step closer to the ICC Men's T20 World Cup and is the point from where teams start chalking out their final plans," said Dinesh Karthik. "Players in the T20 format have only gotten more skillful over the past five years since the last edition, and I bet we are in for some scintillating performances and nerve-wracking thrillers."
Complete Schedule: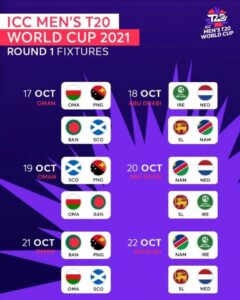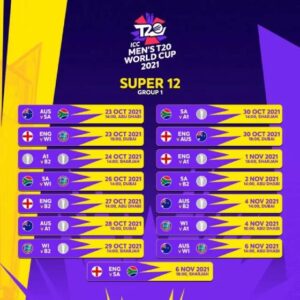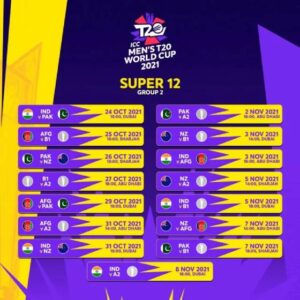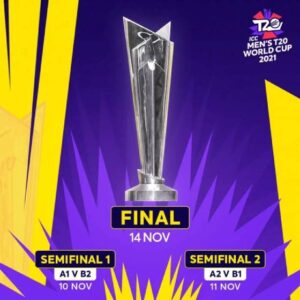 Also  read: I'm Disappointed For Not Getting A Three-Figure Mark: Rohit