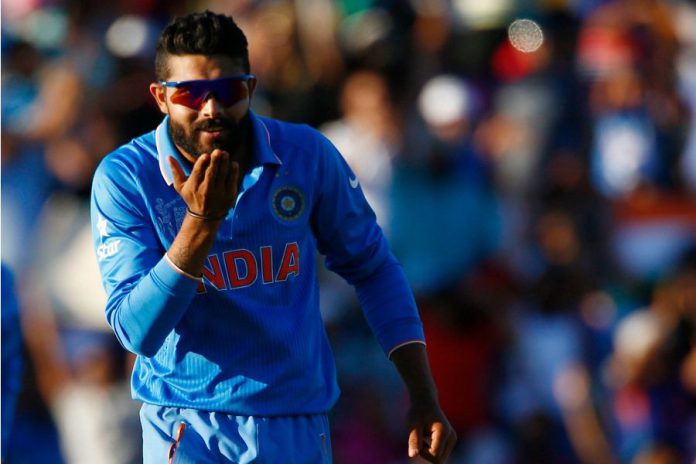 Happy Birthday Ravindra Jadeja 
When India's U-19 cricket team won the 2008 World Cup in Malaysia, Jadeja served as vice-captain.
Happy Birthday Ravindra Jadeja: You must be a special cricketer if the renowned Shane Warne refers to you as a "Rockstar." There is no need to introduce Ravindra Jadeja. Jadeja has all the firepower in his arsenal, including an exciting fielder, a wicket-taking spinner, and an explosive and dynamic batsman.
An international cricket player for India, Ravindrasinh Anirudhsinh Jadeja popular known as Ravindra Jadeja was born on December 6, 1988. He is a left-handed all-rounder who also bowls left-arm orthodox spin.
In the Indian Premier League, he led the Chennai Super Kings as captain. He competes in first-class cricket for Saurashtra. He is also regarded as one of the top fielders of the recent ten years.
Happy Birthday Ravindra Jadeja: Early Success of Jadeja 
Under the leadership of former Indian captain Virat Kohli, Jadeja served as vice-captain of the Indian U-19 cricket team that won the World Cup in Malaysia in 2008.
On February 8, 2009, he played in his first ODI match against Sri Lanka and recorded an unbeaten 60 off 77 balls. His Test debut, however, came almost four years later, on December 13, 2012, in Nagpur against England.
Happy Birthday Ravindra Jadeja: Starting Phase of Ravindra Jadeja's Success 
With his three first-class triple centuries in 2012, Jadeja joined Don Bradman, Brian Lara, Bill Ponsford, Wally Hammond, WG Grace, Graeme Hick, and Mike Hussey as the eighth player in history and the first Indian player to accomplish this feat.
He made his debut against Orissa in early November 2011 and earned 314 points on 375 balls. He scored 303 not out in his second game, which was against Gujarat in November 2012. In his third game, which he played in opposition against Railways in December 2012, he scored 331 runs in 501 balls. Jadeja, who was only 23 years old, accomplished this milestone.
During his 56-run knock against England, Jadeja completed the Test double of 2000 runs and 200 wickets, doing so in the fifth-fastest time ever.
Happy Birthday Ravindra Jadeja: Ravindra Jadeja's Top Performances
175*(228) and 5/41 & 4/46 in a test match against Sri Lanka in 2022
104(194) & 23(58) in a test match against England in 2022
7/48 in a test match against England in 2016
5/21 in a test match against South Africa in 2015
33* of 25 balls and 2 wickets vs England in 2013
Happy Birthday Ravindra Jadeja: Other Fellow Mate who celebrate their Birthdays 
He celebrates his birthday along with colleagues Shreyas Iyer and Jasprit Bumrah. Jadeja is currently recovering from a leg injury sustained during the 2022 Asia Cup.
Read more about Jasprit Bumrah's Birthday here;
India's Yorker King, Ultimate Spearhead of the Indian bowling attack, Jasprit Bumrah turns 29 today 
Happy Birthday Ravindra Jadeja: Birthday Wishes 
Let's wish Ravindra Jadeja a happy birthday to mark his 29th birthday. We hope for his good health and wish him a bright future.