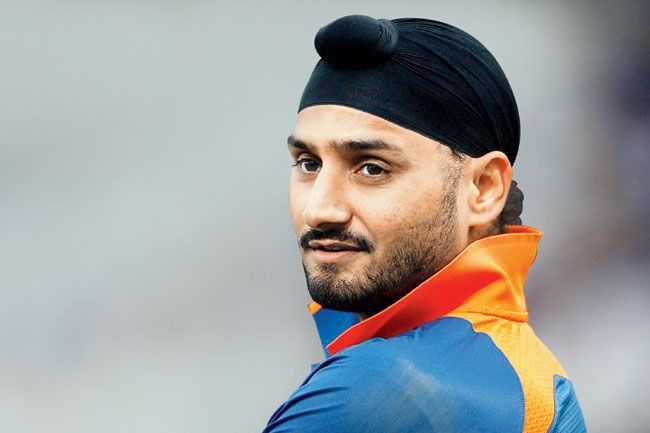 Former Indian spinner Harbhajan Singh (Happy Birthday Harbhajan Singh) is celebrating his 42nd today.
Widely known as Bhajji, He was born on July 3, 1980 in Jalandhar, India, and is known for his magical spin bowling, especially his doosra, which most of the times batters failed to read.
During his international career, he has picked 711 wickets (test+ODI+T20 combined), including 28 fifers and 5 10-wicket hauls, and he has played a crucial role in guiding India to many important matches.
Harbhajan represented India in all formats of the game and was a key player of his side for providing breakthroughs when team needed the most. Bhajji played an important role in helping India win their second ICC World Cup after 28 years.
How did Harbhajan Singh started in international cricket?
Making his international debut against Australia in 1998. Harbhajan didn't take long in cementing his place in the star-studded Indian side. He instantly became everyone's favourite due to his impressive technique and wicket-taking ability.
Apart from heroics in World Cup 2011, Bhajji many times helped India to win the other major tournaments as well.
Talking about one of his fine outings, when India created Test history in Chennai. In the 3rd test between India and Australia in Chennai in 2001. India posted a somehow good total of 391 in the first innings, but due to Harbhajan heroics, who picked 7 wickets, the visitors restricted to below 400 mark.
In reply, India post 110 runs extra on board than the Aussies, which put them on back foot and the remaining work was did by Bhajji, who dismissed 8 of the Australian batters in the second innings to hand India a 156 runs target, which India achieved and won the man and series by 2-1.
Harbhajan was awarded as Man of the Match for taking 15 wickets in the game and also being honoured with Man of the series award.
Bhajji was not an effective batter but sometimes a destructive batter too. In 2010, the superstar of India thrashed Pakistan attack with his unbelievable hitting alongside Suresh Raina to help India win the Asia Cup game.
He came on to bat when team required 49 runs off 4.5 overs. Both did excellent job and took their team to a stage, where they need 6 runs off the last 5 balls, but Raina got run out.
Bhajji then took the responsibility on his shoulders and smashed a big six on the second last ball to guide India to a victory against Pakistan.
Harbhajan Singh Records and Achievements:
The veteran represented India in 103 Tests, 236 ODIs and 28 T20Is. He picked 417 wickets in test cricket and 269 wickets in one-day internationals. While he took 25 in the T20Is before announcing his retirement in 2021. While he has scored 2224 and 1237 runs in tests and ODIs respectively.
Harbhajan holds several records in T20Is, ODIs and T20.
Harbhajan holds the record of becoming the first Indian off-spinner to take 400 wickets in tests.
In the 2001 series against Australia, Harbhajan became the first Indian to take a hat-trick in test cricket.
Apart from doing spectacular work International cricket. Harbhajan also did well in the IPL too as he is the fifth-highest wicket-taking bowler in the IPL. He has took 150 wickets in 163 matches.