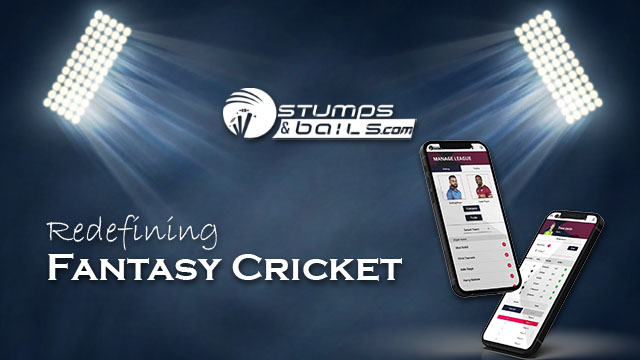 Introducing Free Fantasy Cricket App from
Stumpsandbails.com
Did you know that you can do IPL auction-like bidding with StumpsandBails
IPL cricket fantasy app?
YES, Stumpsandbails Cricket Fantasy App is redefining the Fantasy cricket how you play.
How StumpsandBails

fantasy cricket game

is different?
This is the place where you have a bidding auction for players in the player's pool – Like actual leagues perform in action to get your favorite players in your team.
This is played for the whole entire season – This game is for everyone who wants to play with their friends, family, colleagues and anyone in the world.
It gets more interesting when you have the upper hand by making the strategic moves for your team on each and every match day, To stay on top of the fantasy league opponents.
This will be more interesting by Trading, Bidding, and Transferring players from your teams. And you can even compare players' stats and based on their performance – your position on the leader board will be changed.
We are here with free cricket fantasy app to present all the Fun that you have missed
StumpsandBails Cricket Fantasy Game – Let's Redefine the Fantasy World
Stay Tuned and let's rule the Cricket World.
More details on the Online Cricket fantasy App Please., – Sure! why not?!
Who can play this Fantasy game? Is there any age restriction?
The best part about the free online game is that there is no age restriction on players participating. Anyone from the age of 3-30, 6-60 can play this
online Cricket fantasy game. It is the only game that allows all generations to feature and compete.
Can one's friends join and play the game together?
The answer is a big yes! One can invite one's friend to take part in the cricket fantasy league. They can create their own cricket fantasy team. All the friends can then compete to win the big prize at the end of the league. The entire team is yours, you can name it and shuffle the team according to your wish!
Our App is one of the Top 10 cricket fantasy apps