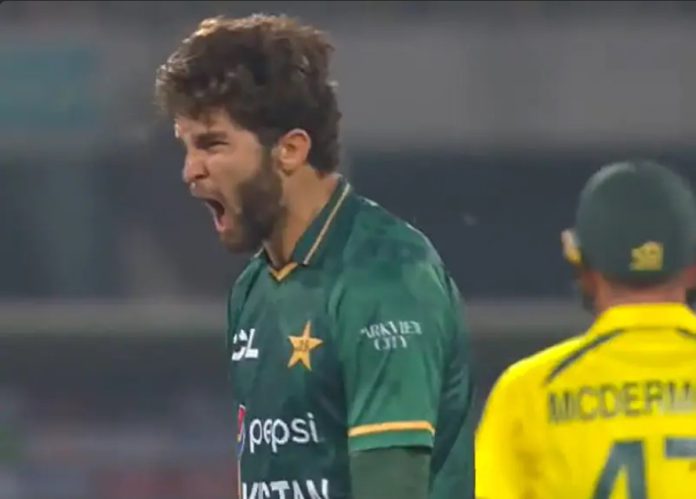 Pakistan's ex-Captain Shahid Afridi had some serious conversation with Shaheen Afridi before he got injured and Shahid Afridi regrets that the star pacer did not listen to the advice.
Shahid Afridi is a former skipper and all-rounder who played for Pakistan in all formats of the game from 1996 to 2018, the experience of Shahid Afridi is something that one would consider but here in this case Shaheen Afridi failed to understand the advice given to him by Shahid Afridi.
Shahid Afridi has a better knowledge of cricket and he knows how players get injured and how especially fast bowlers must conduct themselves during the match to stay injury-free all the time.
Pakistan faces a huge blow, as they will have to miss their star man Shaheen Afridi for the upcoming Asia Cup in UAE and the England tour. It will be really difficult for the PCB to find a better replacement for Shaheen and the board is considering Mohammad Hasnain to replace Shaheen for the upcoming Asia Cup in UAE.
Ex- Pakistan skipper yesterday on Twitter put up a Q&A session for the fans and fans responded with a lot of questions one such question was regarding the Shaheen Afridi injury related and the ex-skipper Shahid Afridi tweeted saying "I told him earlier as well to not to dive, injury can happen, and you are a fast bowler. But later, I realized, he is also an Afridi."
All the scans and medical tests tell that Shaheen Afridi will like take five to six weeks to recover from his injury as it is a hamstring injury. The hamstring injury usually takes proper 6-7 weeks for recovery, but as per reports according to the PCB Shaheen will likely take 4-6 weeks to fully recover and get back to fitness.
Pakistan will face India in the opening match of the Asia cup in Dubai on August 28th.