Apart from their incredible feats on the field, the new-gen Indian cricketers are known for their lavish standard of livings off the ground as well. The modern-day 'Men in Blue' superstars own the fastest cars and dons the most trending brands when they are not traumatizing their oppositions in a match.
Indian cricketers have set new standards of fitness in world cricket. The boys are also linked with A-list Bollywood actresses and top models. The cricketers need to maintain their social-media accounts as promptly as they maintain their form in the pitch.
The players are a little bit 'too concerned' when it comes to their hairstyles. They appoint the top hairstylists, who help them look top-notch on as well as off the field. Unlike the good old days, athletes are judged by the number of their Instagram followers alongside their stats.
We at Stumpsandbails thought of altering the personality of some of the Indian cricketers to find out how these well-maintained heavyweights will look without their glorious set of hair. Have a look.
Famous Indian cricketers if they were bald
Virat Kohli
Indian skipper Virat Kohli is a style-icon. He has set different parameters when it comes to fitness and knocking runs with his bat. He is as cool as any cricketer can get with his sassy set of tattoos. Nevertheless, it seems like the Indian skipper would have donned the bald look quite incredibly as well.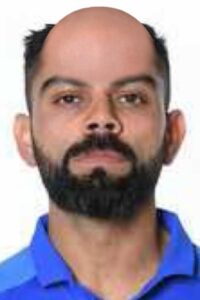 MS Dhoni
MS Dhoni, literally, made the long-hair look famous with his stunning set of brown-long hair. It will be seemingly impossible for his fans to imagine their 'Thalla' go bald with age.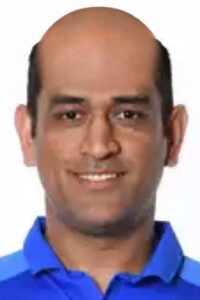 Rohit Sharma
The 'Hit-man' of India won't mind going bald with age as he is seemingly not bothered with his apperance on the field. The Indian vice-captain lets his bat do all the talking for him.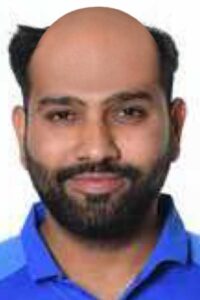 Hardik Pandya
Once the self-named playboy of Indian team, now a responsible father of a new-born, Hardik Pandya can been seen donning the bald-look quite a few times in recent years. It won't be a shocker if the all-rounder opts to make it his permanent look for the years to come.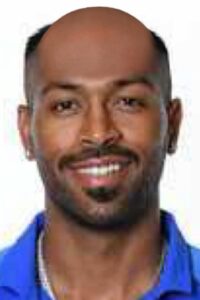 KL Rahul
It will seemingly be a nightmare for KL Rahul if he turns bald overnight, considering his strong ties with a Bollywood family. The Indian wicket-keeper will wish to stay in-style for as long as he can.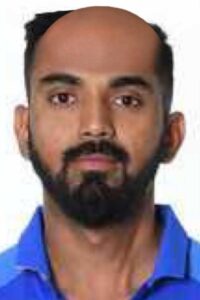 R Ashwin
Our legendary spinner from South India won't actually mind portraying the bald-look with age. His social-media game won't actually by altered by his looks as he is as sharp with his posts as he is with his ball.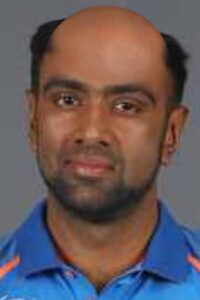 Jasprit Bumrah
Our crazy pacer will look like a crazy scientist if he ever decides to get rid of his hair.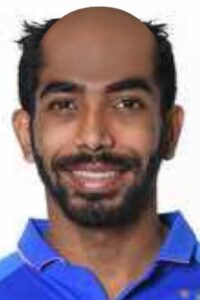 Image credits: BCCI
Concept credits: Stumpsandbails