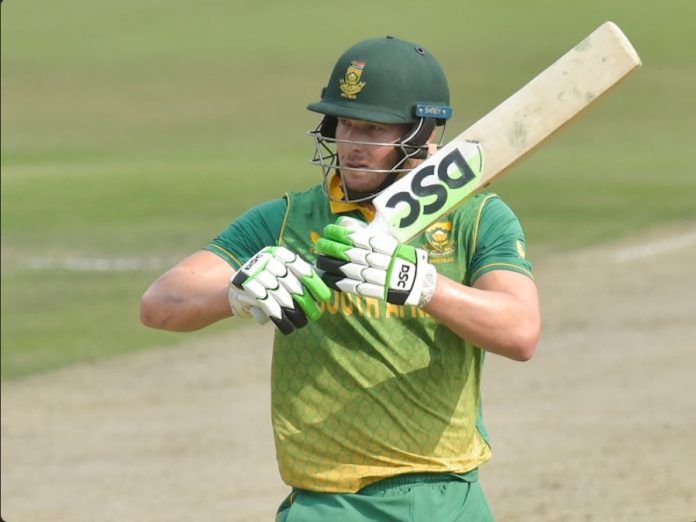 David Miller has been picked as Paarl Royals' captain for the inaugural season of the South Africa T20 league.
Miller, who is presently captaining the Barbados Royals in the ongoing Caribbean Premier League (CPL) season, is clearly thrilled to be leading the Royals in his native nation.
In the Indian Premier League (IPL), Miller was a member of the Rajasthan Royals (RR), but prior to the 2022 IPL season, he switched to the Gujarat Titans (GT).
Miller fell short of expectations when playing for RR, but he was a crucial member of Hardik Pandya's Titans during this year's IPL season. The southpaw batted in the middle of the order and produced several quality knocks.
The Southpaw scored 481 runs in 16 games with a strike rate of 142.73 in IPL 2022 before he led South Africa to a 2-1 victory against England in a three-match T20I series in August.
Miller's Royals are currently in first place in the current CPL with six victories in seven games. Miller currently playing at a strike rate of 155.14 and has scored 166 runs in six innings so far.
"It makes me immensely proud to have been appointed as the captain of the Paarl Royals. To be able to call it my home, gives me great joy. The people of Paarl and the Western Cape as a whole are great supporters of quality and entertaining cricket, and my ambition will be to lead the team in the right manner and give our fans countless memories to cheer their team on.
We already have some top cricketers on board with the likes of Jos, Obed and Corbin, and I am looking forward to working with an exciting set of players to start this SA20 journey," said Miller on his appointment to the role.
"David is one of the most passionate players you will meet, and his reading of the situations is something that will be very valuable to us." Said head coach JP Duminy.
The competition is anticipated to begin in January-February 2023.