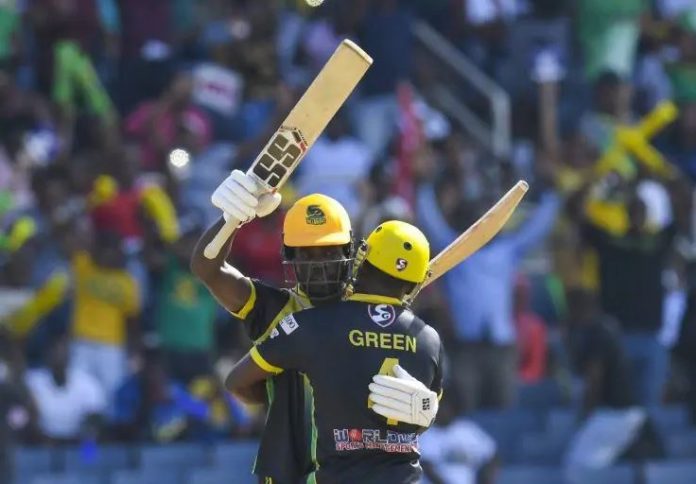 After facing many defeats, Jamaica Tallawahs have grabbed their first-ever victory over Barbados Tridents of the CPL 2019 season on Sunday with Chadwick Walton's unbeaten score of 51.
Tridents have elected to bat first where both the openers, Alex Hales and Johnson Charles, were dismissed early by George Worker. The wicket-keeper batsmen Leniko Boucher tried hard to add up the score but he too was dismissed for 15.
Tridents were seen losing wickets at regular intervals and when Ashley Nurse came on to the creases to bat, they were at 70 with 5 wickets fall. The nurse gave a boost to the innings when he scored 14 runs off three balls and then hit consecutive sixes in the very next over.
Nurse along with Duminy made a 49-run in their partnership. Even though they were dismissed soon, the pair boosted up the score to 140/9.
In the second innings, the Tallawahs made a good start with Gayle and Phillips put up 48 runs on the board in the first five overs. Later on, they were both caught successively and was dismissed by Holder. The Tridents got some hope when Worker and Dwayne Smith were dismissed by Walsh Jr to leave the Tallawahs at 68/4.
However, Javelle Glen and Walton didn't give a chance to tridents and has added the majority of the runs to claim the victory. Walton who crossed his half-century with a six has taken his side to 145 for 6 and was awarded as Man of the Match.
Captain of Jamaica Tallawahs Walton expressed his first win: "It was a team effort when you have people like Hales and Charles at the top, you would need to change your plans. We knew 140 was a total that could be chased down. Chris (Gayle) is a phenomenal player, I'm just happy that he's been in my team. I am very happy for the supporters to have turned up in numbers for us, they have always been cheering for us, either at the ground or at home in front of the TV"
Barbados Tridents captain Holder spoke: "Use of spin at the start took us by surprise a touch. In hindsight, 140 was a very good total. Didn't take our chances in the field. Was a bit two-paced upfront. Still felt 140 was a good total. Who knows where it would've gone had we taken our chances. Just need to be clinical. Have done a lot of good things in the tournament, just need to close out games."
Man Of the Match Walton was happy to share his victory: "Had backs against the wall. Lots of pressure. Knew we would've won if we batted 20 overs. That was the aim. Nice to get up and running. Hope we can move from strength to strength. This pitch spun a lot more. Just happy to come out of it with a win."