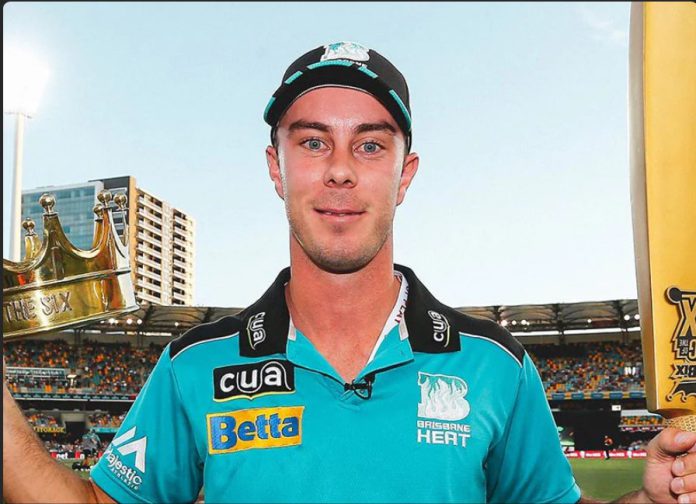 Adelaide Strikers made a good deal by roping in Chris Lynn, who is the lead run-scorer in BBL history, into the team. The new agreement will see Lynn showcasing his game prowess in 11 of the 14 group matches.
Time to bring Lynny up to speed with an Adelaide exam 📖 #BBL12 pic.twitter.com/jTSlU5O1LK

— Adelaide Strikers (@StrikersBBL) August 25, 2022
For January and February in 2023, Lynn is going to appear in two T20 leagues with one being Big Bash League and other being ILT20, where he will be representing Gulf Giants. 
On Thursday, Cricket Australia (CA) confirmed the Lynn's desert dig stating that the 32-year-old batter will be released for his desert tour on January 20 after playing 11 of the 14 BBL games for Adelaide Strikers. 
"Cricket Australia welcomes the Adelaide Strikers' signing of Chris Lynn, the highest run-scorer in BBL history, for 11 out of 14 games in the upcoming BBL 12 season. He will be released from 20 January to participate in UAE's ILT20 competition from that date," the CA stated. 
Lynn signed up with Gulf Giants for the ILT20 league to be held in UAE which was leading to standoff with CA. The board was unable to provide the mandatory NOC and was a in a fix. As per the policy, the players will not be granted go-ahead to play on a foreign land with international franchises while Australian seasons is going on.  
Post his Queensland Cricket contract expiry in June 2019, Lynn didn't hold any CA or State contract.
"The release of players to the overseas competitions is a matter subject to the individual's circumstances and conditions. Our guiding principle remains the prioritisation and protection of Australia's domestic summer of cricket and the interests of the game overall," the CA stated but it knew that it cannot hold back a player under Australian laws.
The issue got a ramp-up after the Gulf Giants unveiled him through a social media launch. Gulf Giants took up Lynn's case by giving all due attention ensuring that he would be getting an NOC.
"We are working on his NOC. Hopefully we will be able to manage something," an official of Adani Sportsline, which owns the Gulf Giants franchise,"Cricbuzz quoted an official from franchise as saying. 
The Big Bash League will start on December 13 and the finals will be conducted on February 4. The ILT20 will be held in between January 6 to February 12.