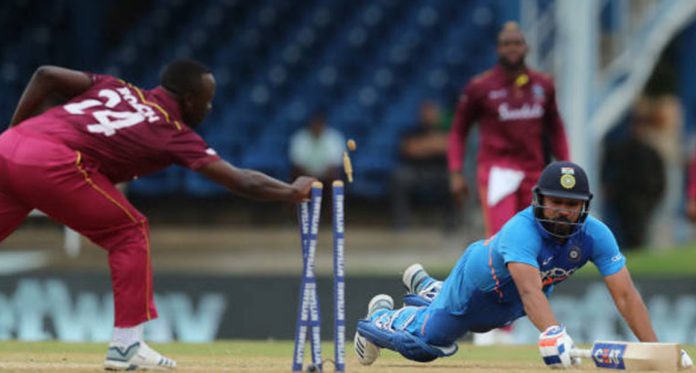 To participate in a white-ball series in Caribbean islands against West Indies, the Indian team got 'involved' in a costly-affair where the Board of Control for Cricket in India (BCCI) exchequer had to bear Rs.3.5 crore from its treasury.
On Wednesday, the team India arrived at Trinidad airport in a new dedicated transport vehicle, that is, chartered flight.
The reasons were not particularly due to pandemic measures but it is the operational-level arrangement in shifting the team, which comprises nearly 16 players, coach and other supporting staff.
According to a report published by Times of India, the apex board spent Rs.3.5 crore on booking a chartered flight for Team India to reach West Indies. The amount of charges in shifting a team under similar conditions in a regular scenario would cost Rs.2 crore.
If the difference between new and old approaches is calculated, then the total cost would tune to Rs.1.5 crore, which is much 75 percent higher than the usual amount.
Trinidad – WE ARE HERE! 👋😃#TeamIndia | #WIvIND pic.twitter.com/f855iUr9Lq

— BCCI (@BCCI) July 20, 2022
"Normally, in a commercial flight, this expense would have been around Rs.2 crore. A business class ticket from Manchester to Port of Spain would be around Rs.2 lakh. A chartered flight is more expensive, but it is a logical option to take," the TOI has quoted a BCCI source as saying.
The source also mentioned that the new approach was not as part of COVID-19 measures but due strenuous process involved in making transport arrangements.
"The BCCI spent Rs.3.5 crore on the chartered flight which took Team Indian from Manchester on Tuesday afternoon to Port of Spain (the capital of Trinidad and Tobago) by 11.30 pm IST. The reason a chartered flight was booked for the team was not COVID-19. It's difficult to book so many tickets in a commercial flight- the Indian contingent includes 16 players and members of the supporting staff, including head coach Rahul Dravid. There are players' wives who have travelled to the Caribbean too," the source told.
Match and venue details:
India is going to play the ODI series against the West Indies from Friday (July 22) at the Queen's Park Oval, Port of Spain, Trinidad. The three-match series will be played at the same venue on July 22, July 24 and July 27. Then, the five-match T20I game will be played from July 29 to August 7 at Trinidad, St Kitts and Florida, respectively.