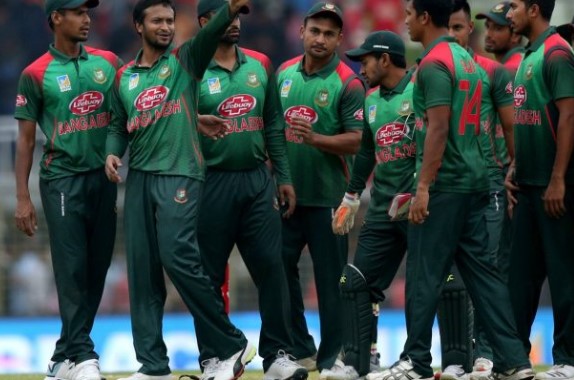 The young Bangladesh T20I squad has started preparing for the three-match T20I series against Zimbabwe in Harare. The seniors Mahmudullah and Mushfiqur Rahim are rested for the series and the captaincy is given to Nurul Hasan. 

Mahedi Hasan, an all-rounder, stated that the series would be a difficult test because the younger players would not have access to veteran players' guidance.

"Till now Shakib bhai, Riyad bhai, Mushfiqur bhai used to tell… 'bowl like this to this batsman or play like this against this ball', but in this series nobody will tell us and everyone will have to their job on their own. It is good considering everyone has played for one or two years and can utilize their own intelligence in the field," Mahedi said.

"Basically there is nothing to prove. There will be a time when seniors will not be available and couple of players from our batch will become seniors. Shakib bhai, Tamim bhai, Riyad bhai were juniors at some point. When Shakib bhai led ODIs squad in 2011 he was only 22 and he came this far by playing from then onwards," he continued.

The other senior, Shakib Al Hasan, decided not to go on this tour for personal reasons. Although he is still expected to captain the team at the World Cup in Australia, he supported the choice to promote Nurul to the leadership position.

Shakib said, "I think the decision has its merit. Sohan( Nurul) thoroughly deserved this captaincy and BCB felt that he can give a lot to Bangladesh in the future, so they gave him the captaincy. I wish him all the best. The Zimbabwe series is challenging for him but I hope he can overcome that challenge."

Rangana Herath, Bangladesh's spin coach, joined the team prior to the tour after declining to travel to the West Indies for personal reasons. Additionally, from South Africa, head coach Russell Domingo and bowling coach Allan Donald travelled to Zimbabwe to help the team get ready for this series, which is seen as the beginning of Bangladesh's T20 World Cup preparation.

The series starts on 30 July when two teams will meet for the 1st T20I of a 3-match T20I and 3-match ODI series.