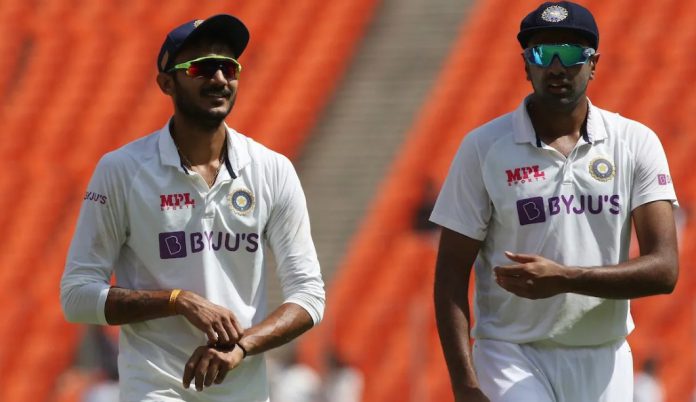 Since making his Test cricket debut in February 2021, Axar Patel has a track record of success. Axar has assisted with the bat by coming down in the order in addition to his left-arm spin.

But much as it has been in Test matches, Axar has only ever been given a spot in the starting XI for limited overs cricket when one of the regular India players is unavailable. On Sunday at Queen's Park Oval in Port of Spain, the 28-year-old turned in an all-around performance that helped India defeat the West Indies in the ODI series. Axar entered the batting at position number seven and immediately posted figures of 1/40 in nine overs, which he followed with an unbeaten 64 off 35 balls.

He not only helped India win the match, but he also showed that as an all-rounder, he can also be a match-winner in white-ball cricket. Axar gained the confidence to take huge strokes thanks to West Indies skipper Nicholas Pooran's choice to give the struggling Akeal Hosein those more overs. Axar found himself in a difficult predicament when he reached the crease. Axar joined Deepak Hooda, who had also been having trouble getting going, with India needing 107 off 68 balls and five wickets in hand to reach their target of 312.

"When I went out to bat, I aimed to score around 10-11 an over," Axar, adjudged Man of the Match in what was only his second ODI appearance in almost five years, said. "We felt it could be done as we have IPL experience. We just wanted to be calm and keep the required rate under control."

Axar's composure, which was unflappable the entire time, was a crucial component of his knock on Sunday. He also had remarkable mental clarity. "He was extremely clear about his strategy in this game, and certainly, he showed tremendous temperament too," said former national selector Devang Gandhi.

He has come and gone from the side. He always made an effort to take advantage of the possibilities that came his way. And right now, there's no doubt that his maturity has increased.

Mukund Parmar, the head coach of Gujarat, claims that Axar has always taken his batting seriously. Since he was a U-19 player, Parmar said, "I've seen him making significant contributions with the bat." He continued, "But now that he has proven what he is capable of, he needs to be more consistent and back it up with more similar knocks."

wholesome competition

Obviously, Ravindra Jadeja would be chosen over Axar if he were healthy and available. However, Axar will undoubtedly keep Jadeja on his toes with his steady advancement. "At this time, Axar does actually replace Jadeja in a like-for-like manner. No player takes their place in the squad for granted, but he will be aware of how well his replacement has been performing," Devang said.