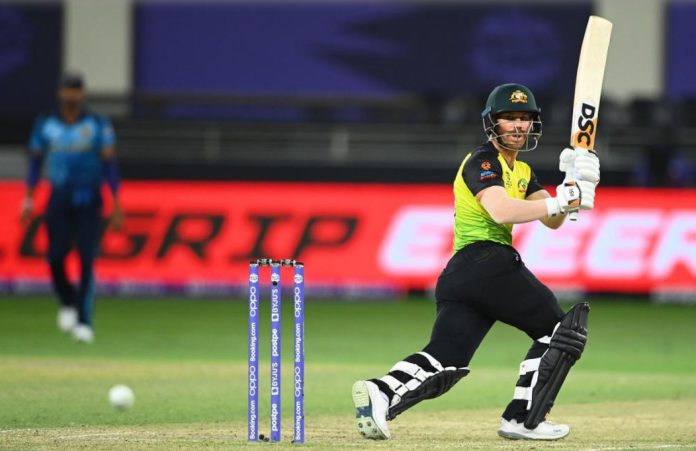 Australia vs Sri Lanka:The exciting contest between Australia and Srilanka is on! Batting first, Srilanka has posted a target of 158 for Australia to chase for the win. It is a must win match for Australia, owing to their embarrassing loss in match against Newzealand. Srilanka just needs a win to go ahead in the tournament.
Srilanka's Innings
The final two overs saw 31 runs. Although Sri Lanka will be pleased to have gained some momentum near the end, they may feel at least 15-20 short on what appears to be a good batting pitch. There is pace, bounce, as well as some support for the variances. Agar and Stoinis did well to avoid undoing the early work and keep a tight lid on the scoring after a sluggish start to the powerplay.
Only Asalanka was able to hit it over 120 (minimum 8 balls faced), while the other batsmen found it difficult to get going in the face of increased pace and bounce. Nissanka did have a solid appearance, but his sluggish run-out allowed a mini-collapse to occur just before the start of the slog overs. Keep in mind that Australia must not only succeed in order to increase their chances of qualifying, but also keep an eye on their subpar NRR.
What players said:
Josh Hazlewood, talked about team's bowling effort. Mentioning how the wicket is playing, he said. "The wicket did a bit early on, some swing and some seam, it did a bit the whole innings. I think we'd have taken 150, so it's game on. The wicket was pacy and resembled that of Melbourne. An early win would be great, but we need to go out and first secure that victory.
Earlier Mitchell Starc talked about what how team looks at this important match. He backed his team's talent and talked about the must win match.
He said, "We should be going back to our strengths. If and when we play New Zealand we will discuss a few things. Zampa is all right. We have four games in four different states in quick time. So just a precautionary thing. Gives Ashton a chance to play for Australia. Exciting back to be playing on a fast bouncy wicket."
"It is exciting to be back over here. Hopefully it is fast and bouncy and not as docile as the SCG. We would want to get our campaign back on track. It is one game at a time, cliched asides. First and foremost we need to win this game. For us it is just about this fixture to get our campaign back on track."