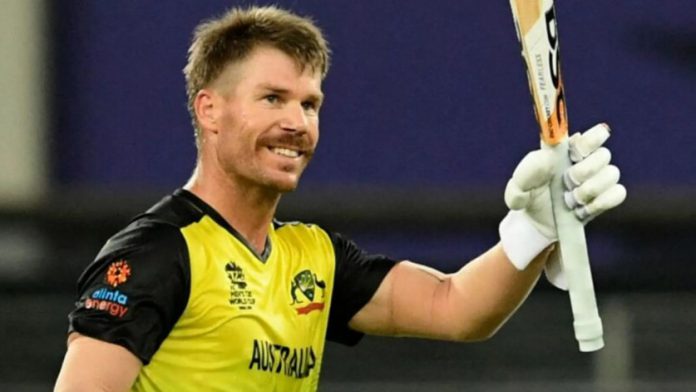 Cricket Australia is looking forward to revoking warner's lifetime ban from the skipper. After announcing the review of the integrity code decided in the last Friday's board meeting. As rehabilitation took the first step
The batsman is banned from the elite game for a year. Afterward, from the leadership position of the team by Cricket Australia. But also he is found tampering with the ball when playing against South Africa in Cape town in 2018.
Along with David Warner, current test vice-captain Steven Smith, and opener Cameron Bancroft. All are under punishment.
This year, current and former players have called for the leadership ban to be lifted so that Warner will be considered for the position of Australia's one-day international captain.
Not only, "Cricket Australia believes David is performing exceptionally well on the field and making a significant contribution. But also," CA chairperson Lachlan Henderson said at a news conference following thursday's annual general meeting.
There are many other terms and conditions which are under review. As cricket Australia will review the code of integrity. The appropriate revisions will be made would  if it is the need.
If any player accepts a sanction under the current integrity code. As David warner did, owns the right to review the punishment. According to Henderson and chief Executive Nick Hockley. Board has sanctioned a important code that players could change
We are looking at the sanctions in a positive manner and growth after a period of time
There would be a revision of the code. Board will make making the changes which got the approval. After the pending tomorrow's board discussions. Henderson adds, it will be quickly as possible.
It's not in anyone's interest for us to delay. It would be any time for any future leadership conversations in relation to David.
Warner, a former test vice-captain, he said he would regard the offer of the leadership role for his country as a "privilege"
There was a drop in the international sports media, the dip was around 3.5% in the 2021-2022 financial year. CA announced a $ 5.1 million net losses in the year.
Australian Squad for ICC T20 World cup
Australia: Aaron Finch (c), Ashton Agar, Pat Cummins, Tim David, Josh Hazlewood, Josh Inglis, Mitchell Marsh. Glenn Maxwell, Kane Richardson. Steven Smith, Mitchell Starc, Marcus Stoinis, Matthew Wade, David Warner, Adam Zampa