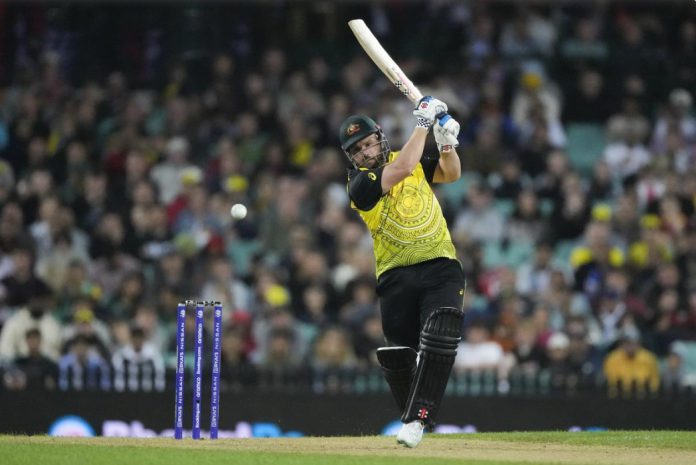 AUS vs IRE: T20 World Cup, Match Highlights
Even if the pursuit was disrupted in the fourth over, Ireland and Tucker in particular deserve praise for not giving up easily. But Australia comfortably wins by 42-run victory over Ireland.
Australia's Innings
After losing the toss, Australia will be pleased with its score of 179. Warner lost his footing quickly, but Finch, who was having trouble with timing at the start, held on and regained it. An effective cameo from Mitch Marsh, Maxwell, and a strong inning from Stoinis, as well as the captain's opportune return to form.
Finch eventually grew weary from trying to hit everything out of sight. In the middle overs, Ireland's spinners Dockrell and Delany slowed things down while McCarthy collected a three-for and Josh Little once again excelled. Mark Adair, who was dismissed for 59 in his four overs, had a bad day.
Ireland's Powerplay Innings
Ireland very much crumbled in the powerplay as they scored 49 runs and lost five-wicket inside the powerplay. Even though Ireland lost half of their batsman inside the first five overs Ireland's Lorcan Tucker kept hitting boundaries.
Half-way Through the Innings
Ireland after 10-overs scored 73 with a loss of 6 wickets, Ireland's run rate at the end of 10 overs was 7.06. Even after losing wickets Ireland was fighting until the end and hit boundaries at regular intervals. Ireland is fearless even after losing 6 wickets inside 10 overs.
Australian Bowlers
M Starc bowled really well picking up two wickets in his 4 overs. Maxwell, Zampa, and Pat Cummins also picked up two wickets each. Stoinis picked up one wicket.
Ireland's Lone Wolf
Tucker played an inspiring inning as wickets kept falling at the other end Tucker was calm and composed. He made sure that he was trying until the very last moment of the game. Tucker played a magnificent inning of 71* runs from 48 balls with a strike rate of 147.92.
Ireland's Death Overs
During the death overs, Ireland scored 19 runs for the loss of 2 wickets. Ireland was clean-bowled for 137 runs in 18.1 overs. The highest partnership of the innings was between Gareth Delany and Lorcan Tucker who contributed 43 runs to the innings.
Player of the Match
Australian Captain Aaron Finch wins the player of the match award for his incredible knock to boost Australia in the first innings.
What's Next?
Australia will face off against Afghanistan on 4th – November (Thursday). Meanwhile, Ireland will play against New Zealand on 4th – November (Thursday).