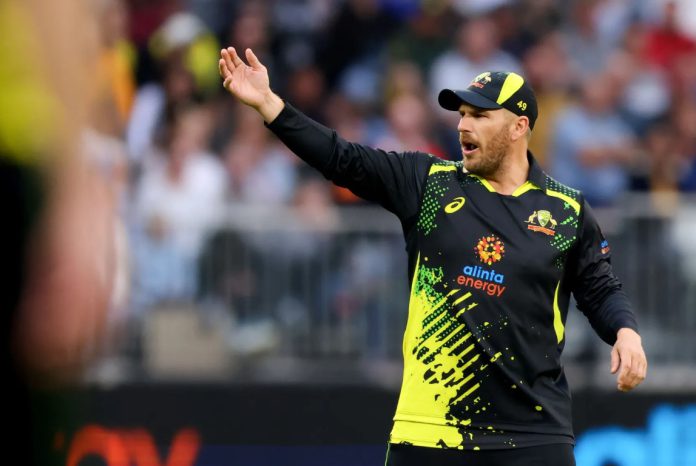 Aaron Finch's violation
During the opening T20I match against England on Sunday in Perth. Australia's captain Aaron Finch held for violating Level 1 of the ICC Code of Conduct and received an official reprimand.
Finch was found guilty of violating Section 2.3 of the ICC Code of Conduct for Players and Player Support Personnel, which prohibits
"use of an audible obscenity during an International Match."
Finch's conversation with umpires
Finch asked the umpires if the catch had carried to wicketkeeper Matthew Wade after consulting with his teammates about whether to request a review.
Sam Nogajski, Donovan Koch, Phil Gillespie, and Shawn Craig, the four on-field umpires, leveled the accusation.
How the incident came to light
Finch's foul language caught up by the stump microphone during the ninth over of England's batting order.
There was no need for a formal inquiry because Finch recognized the mistake and agreed to the penalty suggested by David Boon of the Emirates ICC Elite Panel of Match Referees.
Australia's current status
Prior to the defending champions' T20 World Cup campaign opening against New Zealand in Sydney on October 22, Finch will captain Australia in the two remaining T20I matches against England in Canberra this week.
England defeated its arch-rivals in the opening T20I by eight runs thanks to brilliant performances from Alex Hales and Jos Buttler for the visitors. The two will next clash on Wednesday at Canberra's Manuka oval.
Concequences
Level 1 violations are subject to one or two demerit points. An official reprimand, and a maximum fine of 50% of the player's match fee.
Although this was Finch's first infraction in the past 24 months. The veteran does run the possibility of being punished should other infractions occur throughout the duration of the series or at the forthcoming ICC Men's T20 World Cup.
A player gets suspended after accruing four or more demerit points in a 24-month period.
Finch's retirement from ODI format
The 35-year-old recently announced his retirement from the 50-over format following an extended period of poor scoring. Despite recently moving down to the middle order, he still contributes in the T20I format.
Finch's recent milestone
Finch just achieved a remarkable feat in the T20I format. Which is highly indicative of his level of consistency in shorter formats of the game. Finch has become the quickest player to reach 3000 T20I runs in terms of balls. Despite not having had a particularly fruitful two to three years. He accomplished the mark against England in the first T20I.