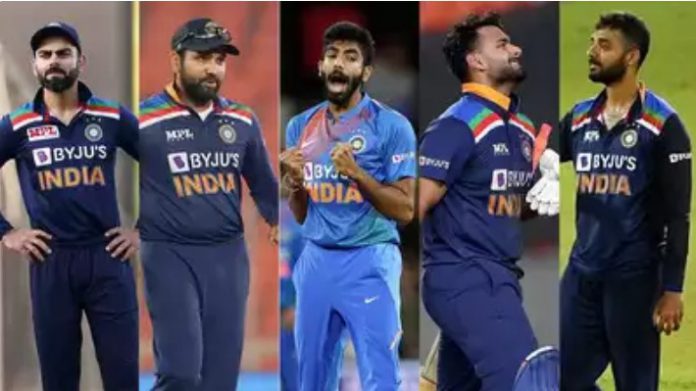 India and Pakistan face off for the first time this year in Asia Cup 2022. There isn't a bigger rivalry in the modern game than India-Pakistan. It is the familial conditions of UAE where these two sides go up against each other today. The stakes for the rivalry have gotten higher especially post Pakistan's maiden win in World Cups over India.
India were runaway winners in this rivalry but Pakistan seemed to have found back their mojo. The Indian team will bank on a few of its big match players to come good in this contest.
We look at 5 such big match Indian players for this game:
#1 Rohit Sharma
There are a few critics going around who believe Rohit Sharma comes a cropper in a high-voltage game against Pakistan. But he continues to be one of India's biggest match-winners across formats. He will find inspiration from his century-filled knock against Pakistan in the 2019 ODI World Cup. Sharma's captaincy will be the biggest talking point in this game. India will bank on Sharma's tactical smarts to overcome the Pakistani challenge.
#2 Virat Kohli
The former India Captain switches on his best against the arch-rivals in the big tournaments. Kohli has an unbelievable record in T20Is over an extended period of time. The numbers get better when it comes to Pakistan. Even in the last T20 World Cup game, Kohli was the Lone Ranger for the Indian team. He is going through a prolonged lean patch lately. This game should bring out the best in the champion.
#3 Suryakumar Yadav
He is not just India's number 1 T20I batsman but is arguably the leading T20I batsman in the world. Suryakumar Yadav's 360-degree game will come in handy against the subcontinental giants. Pakistan knows the ground dimensions too well. It will be up to Surya to break their stronghold. If he gets going for a sizeable amount of overs, he will be in a position to exert pressure on the opposition. Pakistan will keep a keen eye on him.
#4 Arshdeep Singh
The young left-arm seamer has taken rapid strides in international cricket. Arshdeep Singh was one of India's best bowlers in the IPL for over 3 seasons. He broke into the Indian team on the back of his consistent showing in IPL 2022.
Singh brings in the much-needed variety to India's seam bowling attack. He is clever with the new ball and deadly with the old ball. In the absence of Jasprit Bumrah, Arshdeep will be vital to India's death bowling plans. He will be a novel factor for the Pakistani batters.