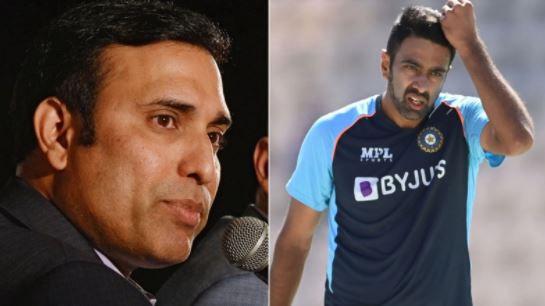 The fourth Test match of the five-match rivalry features India versus England. As soon as The Oval Test began, speculations about Ravi Ashwin's exclusion began circulating on the internet. So far during the series, India's star spinner has been warming benches, and it is unclear when he will be called into the XI. Former cricketer, VVS Laxman, too maintained his views on Ashwin's departure from the team. Here is about VVS Laxman Views On Ashwin Absence.
VVS Laxman Views On Ashwin Absence
Because Ashwin is a seasoned player, Laxman believes he would grasp the reasons and explanation surrounding Virat Kohli's choice. Ravi Shastri and Virat Kohli would speak with Ashwin to explain their decision, according to the former cricketer. Instead of concentrating on oneself, a strong team and players see the larger view.
"I feel, you really have to manage Ravi Ashwin. The communication between the players and support staff has to be very transparent and I am sure Ashwin well understands the reasoning or logic behind this decision. Ashwin is also an experienced player and also a leader within this team."
It is still to be seen whether the visitors can completely dominate this series
"I think Ravi Shastri and Virat Kohli will have a chat with him and make him understand the scenario. A good team and good team players always understand the bigger picture rather than focusing on themselves. I am sure Ashwin will understand and 'accept' this, which is very important," said VVS Laxman.
Indian captain revealed why he did not select Ashwin for this match. He claims that England has four left-handed pitchers, making it an ideal match-up for Jadeja. Mohammed Shami as well as Mohammed Siraj, who had discomfort, were replaced by Umesh Yadav with Shardul Thakur in India's lineup.
It is still to be seen whether the visitors can completely dominate this series away. The series is presently tied at 1-1, with the visitors claiming victory at The Lord's and the hosts fighting back in style in Headingley, Leeds.
Also read: If Kohli Performs Like This 100 Is Around The Corner: Vaughan