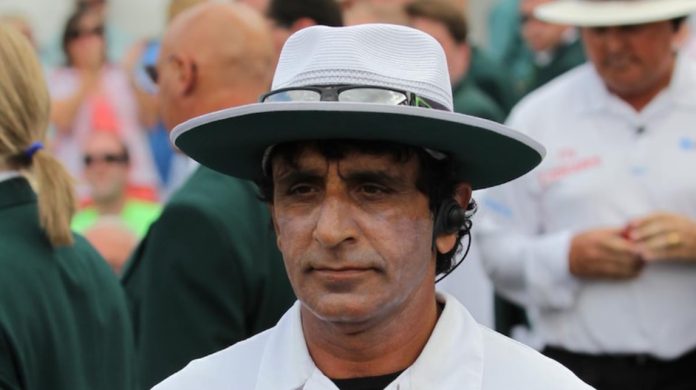 Asad Rauf, one of Pakistan's most renowned umpires and a former member of the ICC elite panel, died in Lahore at the age of 66 after suffering a cardiac arrest while officiating 231 international matches over a 13-year period. The cause of death is still unknown. 
Rauf was a key member of the ODI panel since 2004 and officiated his first Test match in 2005. In 2000, the late umpire officiated his first ODI. Rauf, who appeared to be very well-liked along with Aleem Dar, made every effort to enhance Pakistan's standing.  
Before becoming an umpire, Rauf played a significant amount of first-class cricket as a middle-order batter for National Bank and Railways, averaging 28.76 from 71 first-class matches. In 71 First-Class games and 40 List-A games, Rauf amassed 3423 runs and 611 runs, respectively. 
From 2006 to 2013, he also served as a member of the ICC Elite Umpire Panel. Rauf had a distinguished international umpiring career that included 170 international games. The 170 matches include 49 Tests, 98 One-Day Internationals, and 23 Twenty20 Internationals. 
When Mumbai police identified him as a "wanted accused" in their investigation into the IPL spot-fixing scandal, where Rauf had been an umpire, his career came to an abrupt end. Rauf left India before the conclusion of that IPL season, but the ICC disqualified him from the Champions Trophy that came after. Later that year, Rauf was also removed from the ICC's elite panel, despite the ICC's denials that it was because his name had surfaced in the investigations. 
Throughout, Rauf maintained his innocence and said he would be happy to work with the ACSU. On the basis of four allegations of corruption and misconduct, the BCCI banned Rauf for five years in 2016. 
It's always sad to hear when someone as prominent in international cricket as Asad passes away. May God rest his soul in peace and give his family and friends all the strength they need.