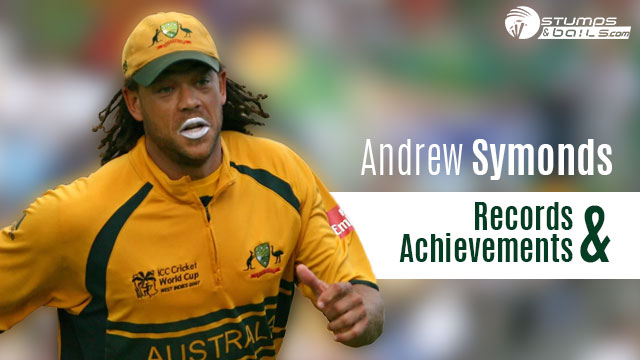 Kent and Surrey's players stood up on the boundary in front of the Beckenham pavilion for a minute's silence to remember Andrew Symonds, representing two clubs that had been more affected by his "magic" than others.
Matt Walker, the Kent head coach, recalls Symonds whacking a Hampshire attack involving Wasim Akram and Alan Mullally into the Crystal Palace football club's neighboring training facilities on this suburban out-ground in South London. Indeed, Symonds' undefeated 96 off 37 balls against Hampshire in the first Twenty20 Cup season in 2003 remains a significant performance in his career.
Another innings Walker and Symonds shared was probably more of a game-changing one, even if the actual significance of it was lost in the confusion around the achievement and the format, which was still in its infancy at the time. The next season, Symonds hit a world-record 34-ball century in 37 minutes against Middlesex at Maidstone, which was a long way from Beckenham. Until Chris Gayle broke the record in 2013, it was the quickest T20 century. Kent won the rain-affected match by seven wickets with 29 balls to spare after Symonds scored 112 from 43 deliveries.
"It was almost surreal because it was so early on in T20," Walker says. "No one really then knew how to play the game. It sounds really strange but those first couple of years it was so far removed from anything we'd done as cricketers. This new form of cricket came in and I think everyone was scratching their heads about how they go, some people would try the slog first, but it didn't really work out, and the game sort of passed us by, and no one really quite got it. But he got it."
In that innings, Symonds hit 18 fours and three sixes, while Walker stepped in at No. 4 with his massively built team-mate firing on all cylinders and finished undefeated on 12.
"I can't recall a shot he played because it was so long ago," he adds, "but I do recall there was such shellshock throughout the field, especially among the Middlesex players, who couldn't believe what was going on." "There was almost a sensation that this was unlike anything we'd seen before."
From Symonds' time with Kent from 1999 to 2004, Walker recalls the Australian's ability to blend a larger-than-life physical presence with a down-to-earth, modest, and honest character that pulled people along with him – and made them feel special.
Symonds died at the age of 46 in a single-car accident in north Queensland, after the deaths of Shane Warne and Rod Marsh in March. Their loss has been felt across the sporting world, as well as other parts of English county cricket, notably Surrey, whose players stood shoulder to shoulder with Kent's under Sunday's rainy skies, eventually resulting in a washed-out draw.
Symonds also appeared in 62 List A games for Kent, scoring 1,690 runs at an average of 30.17. In 2004, he scored 146 in a one-day match against Lancashire at Tunbridge Wells, taking 69 wickets at 21.53, including two five-wicket hauls. Kent Spitfires members and supporters named him the club's Greatest Overseas Player in 2020.