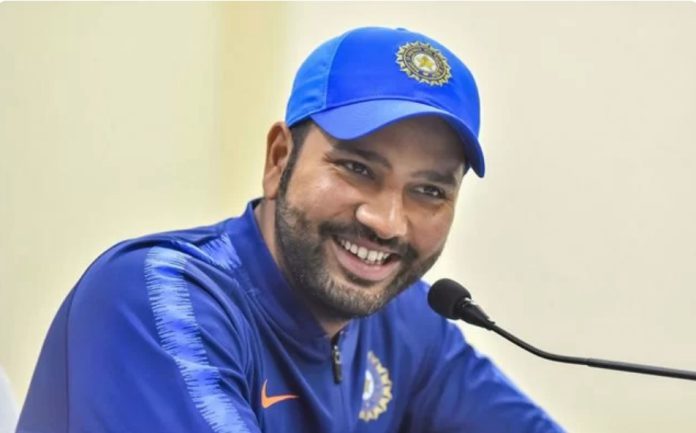 The juggernaut of Rohit Sharma continues. He keeps conquering series after series. Nobody has a better track record as captain after leading for 50 games as captain. There is more to Rohit Sharma than just batting.
He is a shrewd tactician who utilizes his resources brilliantly. Sharma is also good fun when it comes to giving interviews. He is forthright and outspoken when it comes to handling the press. Sharma has the best of responses that he laces with lazy elegance even off-field.
We look at 5 such thug-life moments of Rohit Sharma's press conferences:

 
#5 What if he were Pakistan's coach
India got the better of Pakistan yet again in an ODI World Cup. It was the seventh time that India had beaten Pakistan in an ODI World Cup. The narrative for the game in the 2019 ODI World Cup was eerily similar to earlier Ind-Pak encounters. India notched up a huge score of 336 batting first. 
The Pakistani chase never got going. They didn't even come close to the Indian total. Rohit Sharma who top-scored with 140 was asked what advice would he give the Pakistani batters. He responded saying if he was the Pakistani coach he would surely share his tips then.
#4 On the spin-friendly Indian wickets
The visiting England team had a tough time in the Test matches in 2021. They were behind the 8 ball despite leading the series 1-0. Rohit Sharma the lone centurion in the first innings of the Chennai Test was asked about the raging turner.
He had no qualms in milking the home advantage. Sharma quipped if the ICC was so particular, then it should completely do away with the home and away concept. India should not be singled out for preparing tracks to suit its gameplay.
#3 I will check where the camera is next time
India and Bangladesh were engaged in an intense battle. A decision that should have been in India's favour was ruled in favour of Bangladesh. It got Rohit Sharma worked up. He was caught swearing on the stump mic and the camera. Sharma was asked about the same in the post-match conference. He quipped I will check where the camera is next time!
#2 The where is Rishabh Pant question
India was hamstrung in the absence of a specialist number 4 in the ODI World Cup 2019. The injury to Shikhar Dhawan meant KL Rahul was asked to open. This left the crucial number 4 spot in tatters.
Rishabh Pant was slotted in at number 4 in the most crucial games of the World Cup. When asked Rohit Sharma, why was Pant sent in at 4, he replied everybody had asked where is Rishabh Pant, so there he is! It left everyone in splits.
#1 On Virat Kohli's poor form

 
A lot has been spoken about Rohit Sharma and Virat Kohli's personalities. The media always looks out for spicy responses from the duo when asked about the other. Sharma and Kohli, to their credit, have never spoken about any riff between them. During the England series, Rohit Sharma was asked about Kohli's poor form.
The Indian captain responded in anger stating why a player like Kohli, is being singled out for poor form. Sharma stated Kohli's records are a testament to his excellence and that people should refrain from making loose statements.